In this very competitive market, with players investing higher communication budgets than our client's company, Core Analytics determined the winning approach for offline media planning, focused both on increasing brand awareness and maximizing response throughout the entire CustomerJourney: website visits, web searches for the package, and final purchase.
In order to maximize the efficiency and ROI of investments, communications activities were tuned according to market seasonality and trends of media costs.
THE CHALLENGE: SET UP AN EFFECTIVE, ROI-BASED WORK FLOW INTEGRATING: MEDIA STRATEGY, OPERATIVE PLANNING, CONTINUOUS MONITORING OF ROI, IMPROVEMENTS OF PLANNING ACCORDING TO THE EVALUATION OF RETURNS.
PROJECT DEVELOPMENT
The first step was to set up the media strategy by defining:
target segments on which to maximize exposure;
budget needed to provide optimal levels of visibility during on-air periods;
most effective media – identified as TV, online videos on social media and ambient TV in the main metro and train stations;
optimization of TV planning, by network, day part, spot length, days of the week over which to distribute GRP to increase reach, maximize reactivity of commercial breaks, while minimizing Cost per Visit and CPG.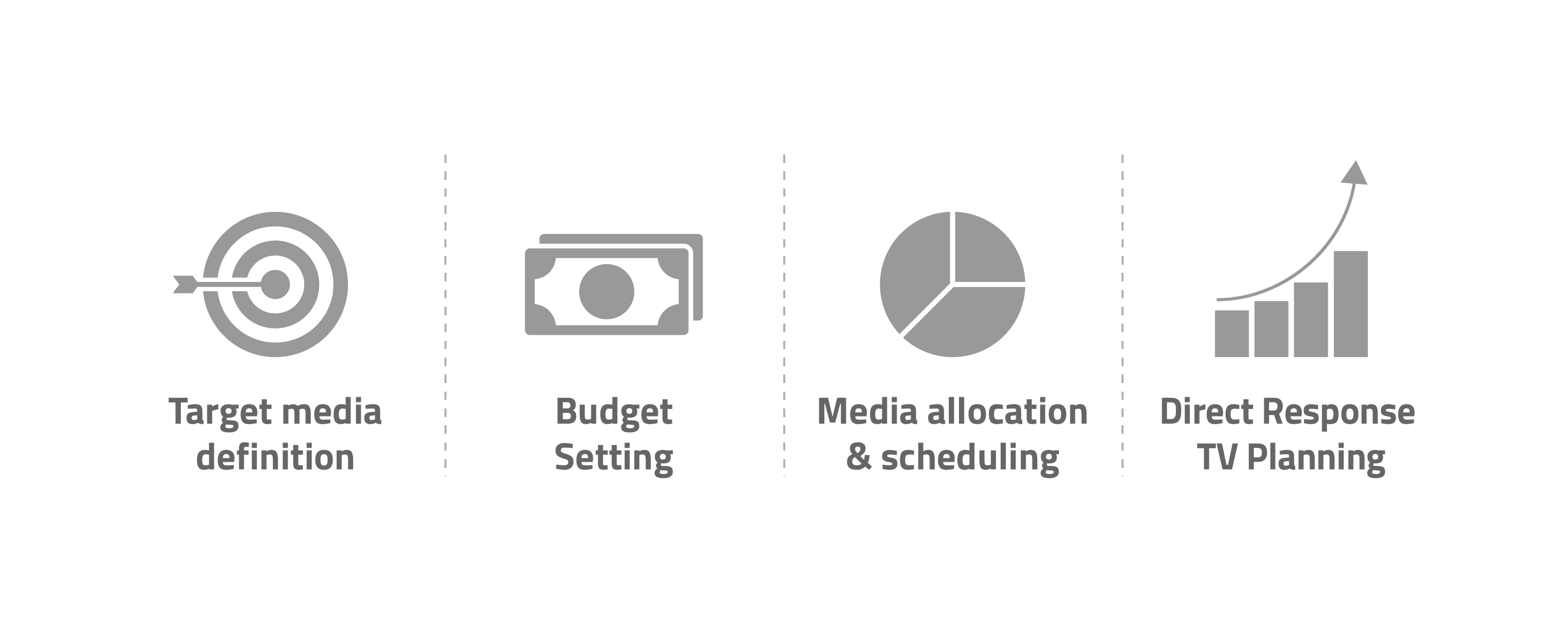 All this information was used in order to define the brief for the company's media agency and guide planning and buying phases.
Prior to going on-air, Core Analytics provided auditing consultancy in order to guarantee the best implementation of strategic actions and ensure that the plan was in line with the desired results.
DirectResponseAnalytics at work…
During the on-air phase of the campaign, Core Analytics monitored website response with its proprietary tool Rundirect:
by measuring the KPI's of cost per visit and per lead of all commercial breaks
adjusting the original TV plan with Plandirect, working closely with the media agency, to allocate GRP to most effective and efficient advertising formats, network, time slots. Even last-minute commercial deals were evaluated beforehand in terms of response, or tested according to the desired ROI.
RESULTS
THE DYNAMIC TV PLANNING, ADOPTED BY CORE ANALYTICS, MAXIMIZED EXPOSURE ON MEDIA TARGET, GENERATING 20% MORE WEBSITE VISITS AND A 34% INCREASE IN DIRECT-TO-SITE TRAVEL SALES, WHILE DECREASING THE COST PER RESPONSE OVER THE MONTHS.
OUR PLANNING PROVED TO BE 60% MORE EFFECTIVE THAN THE MARKET LEADER'S.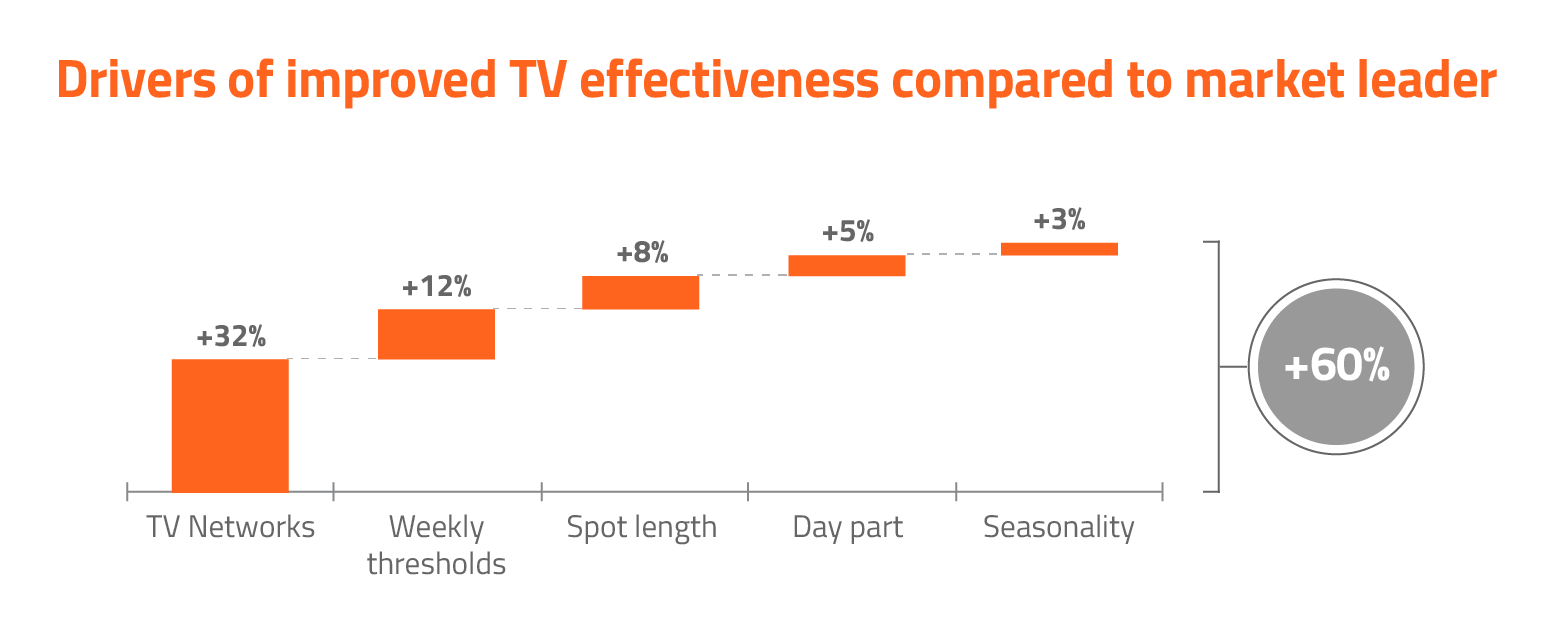 Other media suggested by core analytics, such as ambient tv and social media videos, were very efficient at generating incremental business with a cost per response 50% lower than tv.