SUPPORT FOR THE DECISION-MAKING PROCESS
The managerial decision-making process often extends beyond sales results or ROI to consider other information such as customer surveys or internal databases, surveys on the impact of communication, or funnel analyses. These complex activities are also a chance to discern and debate to find a common guideline across the different sources or recommendations that might initially appear contradictory.
BRANDFULLPOTENTIAL: THE DECISIONAL SUPPORT FOR EVALUATING BRAND HEALTH AND HELP COMPANIES TO USE ALL BUSINESS-ENHANCEMENT LEVERS TO THEIR FULL POTENTIAL.
BrandFullPotential integrates, within a single platform, both econometric analyses and the company's quantitative-qualitative data obtained from other sources in order to evaluate the ROI.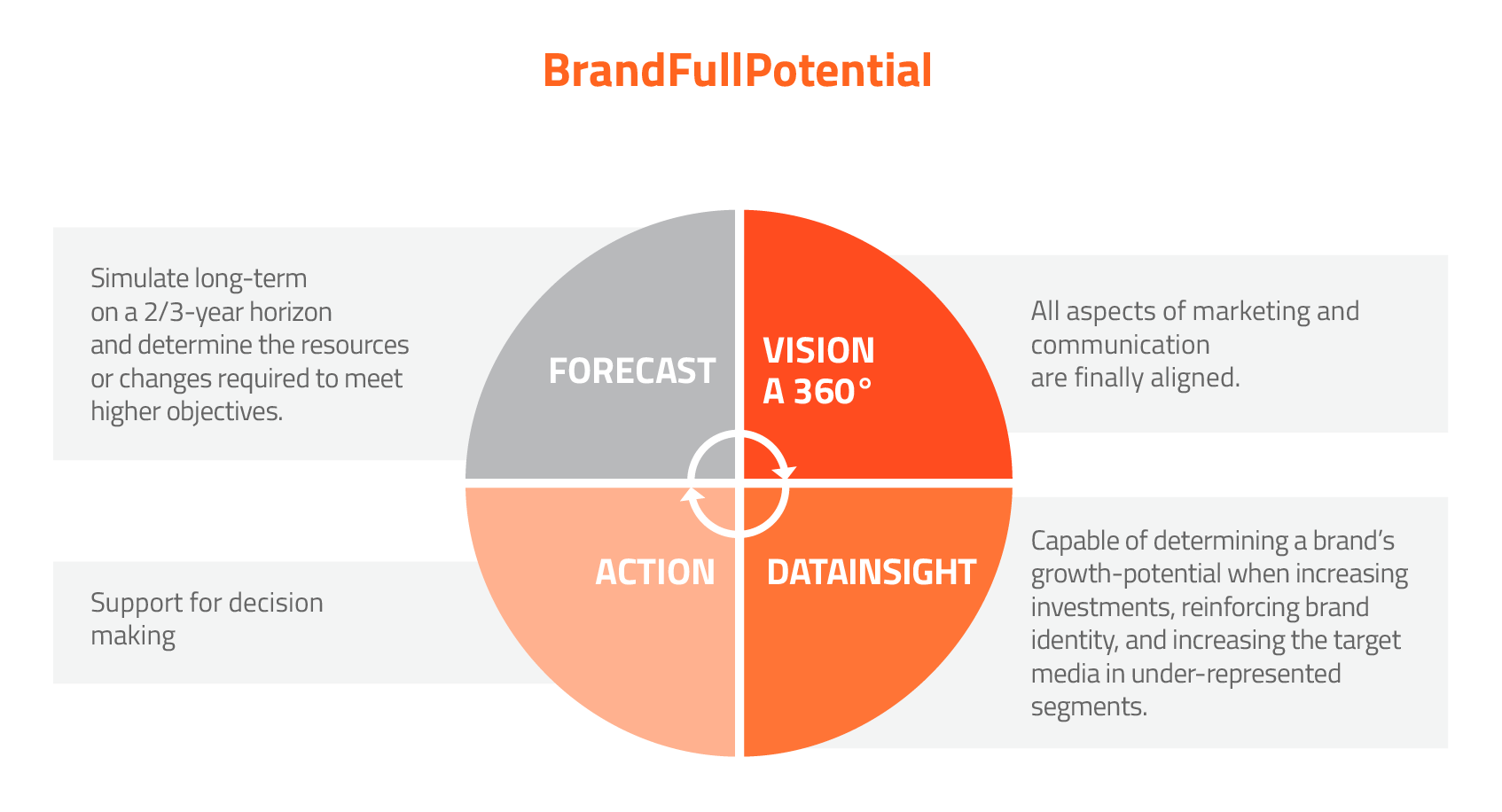 BENEFITS: BRANDFULLPOTENTIAL ALLOWS TO INTEGRATE, IN A SINGLE PLATFORM, ALL INSIGHTS ON ROI WITH ANY QUANTITATIVE AND QUALITATIVE INFORMATION FROM OTHER CORPORATE MARKET RESEARCH.